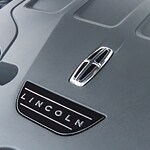 Whether you're commuting to work or taking a road trip, our Wilson Motor Company team knows that comfort matters. For that reason, we're thrilled to offer the Lincoln Continental. With its powerful engineering and convenience-driven performance, this popular luxury car takes any trip to the next level.
Do you ever need to wait at traffic lights or stop signs? You'll love the Continental's auto hold feature. Just step on the brake and release your foot — the brake will stay engaged until you step on the accelerator.
When you're in traffic in the city or on the highway, the adaptive cruise control system on the Continental comes in handy. This system automatically changes your speed to keep your preset following distance; it can even bring you to a complete stop. Find out how it streamlines your commute by dropping by our Logan location for a test drive.