High Quality Automotive Service You Can Count On
Providing each customer and driver who walks through our dealership's doors with everything they could possibly need is our goal here at Wilson Motor Company. That's why you can without question rely on our service center to cater to all of your vehicle's needs, no matter what they are.
Scheduling regular service appointments for your vehicle is so important in keeping it healthy and on the road for as many years as possible. It also keeps you and your passengers safe when you're traveling throughout the Logan, Providence, Oden, Smithfield, Hyrum and Brigham areas. When you schedule an appointment with our team of experts, your vehicle will be treated to the tender love and care it wholly deserves. We offer any and all kinds of service, maintenance and repairs including but not limited to: oil changes and tire rotations, front end alignments, fluid flushes, state inspection stickers, battery tests and battery replacements. You can also come to us with tricky repairs in need of immediate attention as well as for all your parts and accessories needs.
We want to deliver the highest caliber of service and attention to your vehicle so you can take its wheel feeling confident and safe each and every time. Scheduling a service appointment for your vehicle is easier than ever - you can now even do it online. So if you know your vehicle is overdue for a little maintenance or you've got a pressing matter that needs to be handled, please call us at (888) 486-5780 or visit us here in Logan and we'll get it immediately.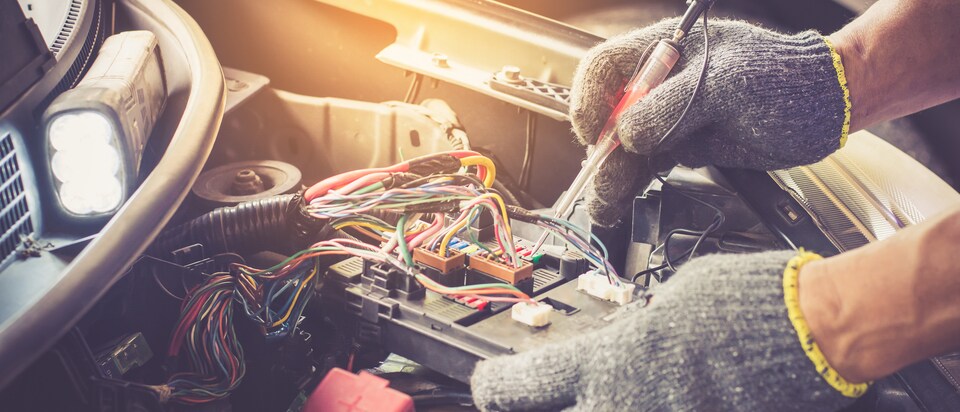 The Service You Need
Battery Test and Replacement
Don't get stranded because of a dead battery, get it tested with us. Changes in weather can have a negative effect on your battery, causing it to drain faster. If it gets too low, your car won't stop.
Tire Rotation
Make sure your tires are road worthy with routine rotation. Tires wear differently due to turns and other factors. It's important to rotate them to wear equally.
Oil Change
Prevent wear and tear on your engine by changing its oil at Wilson Motor Company. We recommend changing your oil every three months or 3,000 miles.
Front End Alignment
Keep your efficiency up with an alignment. If your tires aren't aligned you could be losing out on fuel efficiency, and increasing tire wear.
State Inspection Stickers
Stay up to date with your state inspection with us
Fluid Flush
Make sure your engine is performing by changing your fluids. If you don't change your fluids when they're due, you could be allowing debris to build up.
Service With Us
When you get your car serviced at Wilson Motor Company you know you're getting your car fixed up the right way. Whether you're just looking for an auto service or are in need of an auto repair, we've got you covered. When it comes to Utah drivers, we offer the services that matter most to keep your car on the road. When it comes to servicing your car, you shouldn't risk it. Get your car serviced with us and drive with peace of mind knowing your car is ready for the miles to come.